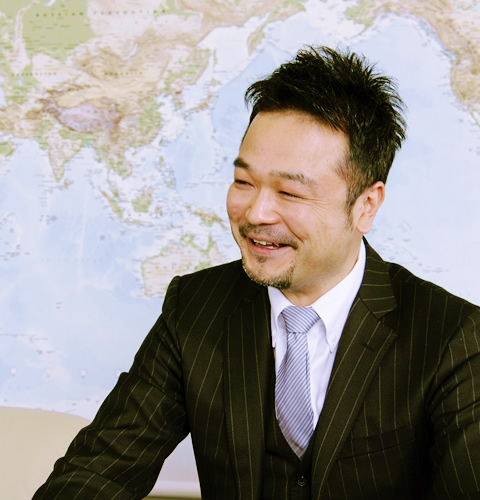 Our vision is to contribute to a relief of our customer as partner.
We try our best with integrity and faith to find products from global market for our customer's needs and to sell products of customers into global market as a partner of customers.
O-OKA Trading co., Ltd. President: Seiji OOKA
We "O-OKA Trading" was established in 1972 to sell working uniform for manufacturing industry as core business and was appreciated by many customers for many years.
In recent years we have expanded our trading business to diversify our business filed to contribute to more customers.
To be exact we have launched Packaging, logistic, Plastic container washing and recycling of industrial waste to provide the best environment for our customer.
We have proactively worked on global trading by importing high quality products and materials with low cost. Also, we export 'Made In Japan' product such as sanitary and cosmetics to global market.
Furthermore, we market the products of our overseas customers as a consultant to expand their business into Japan.
In near future it is predicted that more than 40% of the population of Japan will be over 65 years old and lack of labors will accelerate.
In 2030, many industries will be jobs of Robots and AIs as 'the 4th Industrial Revolution'.
We think that we always need to predict such change in social and industrial structures to understand the trends of market for potential needs and demands and promptly take into actions.
For example, classic mobile phones which were back then a kind of revolutional products are now switched to smart phones that even changed the life style of people.
Now, Automatic driving which was in the past like a 'dream come true' is going to be materialized in near future.
While the speed that "Imaginations" become "Real" is getting faster and faster we will always research without difficulties to be able to provide the most advanced service. furthermore, we will establish wide and strong global network by improving individual skills and network of employees.
We continue working hard with integrity and faith to be the best partner of our customers.
Contact Us
Feel free to send us the following